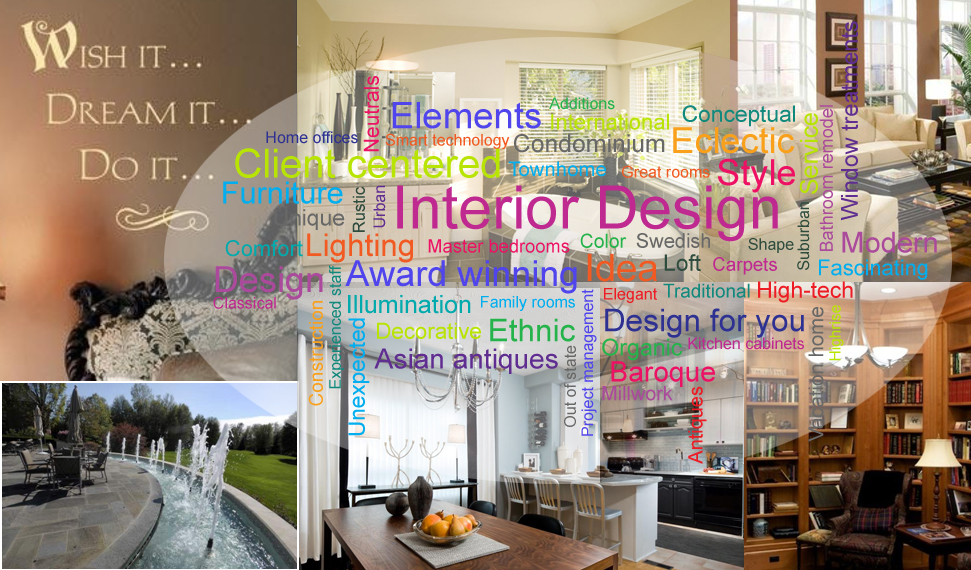 I believe my passion and creativity for interior design started when I was in grade school, where I began to develop a love of building house out of my LEGO Bricks. This creativity, led me to draw various house floor plans, which then, led me to have a passion for wanting to design the interior rooms in houses. Also, I got most of my inspiration from watching the HGTV Channel. I love home interior design (mostly kitchens and bathroom) and outdoor landscape design.
---
Check out "My Dream Home" (sold for $47.5 million in August 2015) across the bay from San Francisco, Calfornia
---
Check out some of my detailed house floor plans . . .
A Downtown Loft Apartment
Condo - First Version
Condo - Second Version
House
Mansion
Outside Landscape of Estate
(House and Mansion on the same plot of land)
Apartment above Garage
Work Place Dream Office
---
Kitchens
---
Bathrooms
---
Mudrooms
---
Walk-in Closets
---
Library
---
Hutch / Banquet
---
Front Door Entryway
---
Click on the thumbnails below to see a larger image
---